This year, like many in the past,  our US soldiers spend the holidays in the battlefields without loved ones, and some without so much as a card or letter. In 2004 Any Solider Inc. was formed to  for those who wanted to help to be able to pick a soldier and send a care package.
If you want to put a smile on the face of one of our US Soldiers, Go here… http://anysoldier.com/ , Pick a soldier and send a care package to brighten his or her holidays.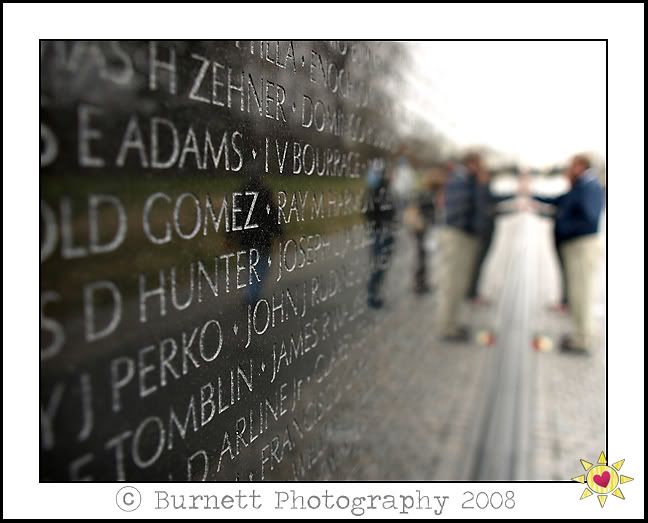 The above image was taken by Jamie Burnett at the Vietnam Veteran's Memorial Wall in January of 2008.