I had a great couple that booked me for their October 6th Wedding! They were married at Cornerstone Church in south Chandler, and we took some great images at the Ocotillo Golf Resort. They were amazing and their little girl was sooo beautiful, I think I captured her well with Mom and Dad watching over in the background…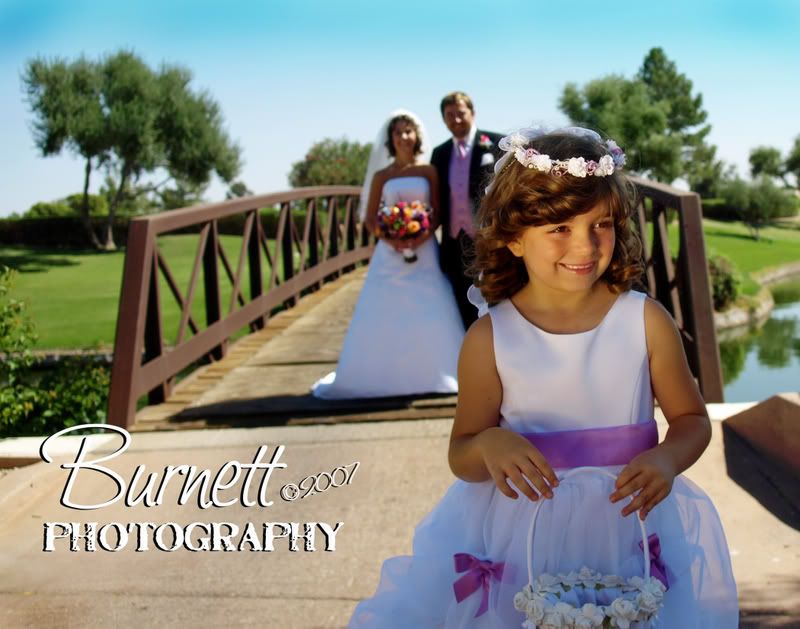 Here's the bride getting ready..
They had these very cool water bottles at the reception…
Check out this beautiful cake!
What a kiss!
I love this bridge…
I had to add this one…
Congrats Chris & Heather!