This one was Western themed and very fun.  They got married at Shenandoah Mill in Gilbert, AZ. The mill is from the 1800's and was moved all the way to AZ from VA.  Crystal and Donnie are such a cute couple and they both wear the boots in the family!
Here's a shot of the bridesmaids shoes…
Here's the reception from above… I really didn't climb into the rafters, but it sure looks like I did!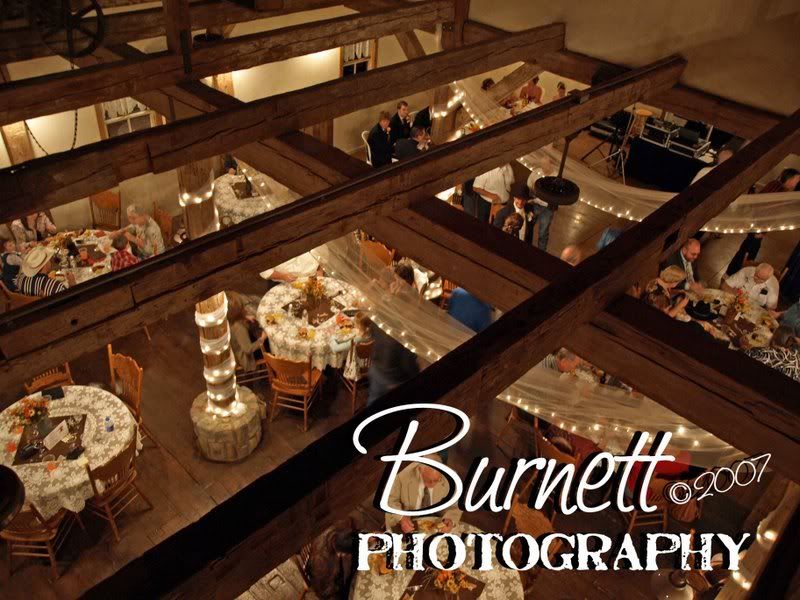 The dress…
The bouqet… 
The I do's…
Here's the view of the mill at night…