This was one of the funnest families I have worked with in awhile, this is the Rush family from all over the US, except for Grandma & Grandpa, they live here.  When I arrived their little shitzu was soo excited to see me, but he couldn't join us for pictures cause I guess he likes to pee on feet.  Glad I missed that fun!  Here's a few from today!
Oh- and I LOVE families that match.  I almost fit right in except for my pink pants, I must have missed the memo!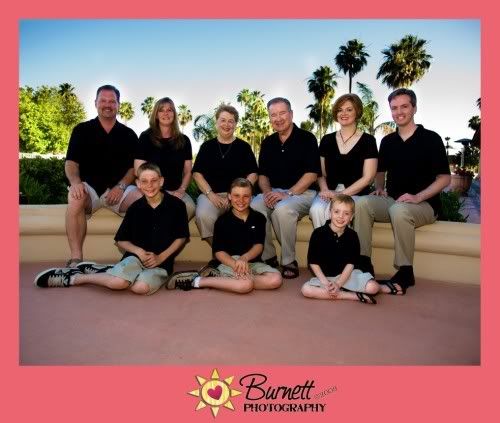 And these little guys look innocent, but after a day at the Grossology Display at the Science Center… Well you can just imagine! 😉
Thanks Guys! Have a great visit!
Jamie