This past weekend I packed my bags and headed back to Arizona for some very special sessions.  Despite the flight delays and the hassle of traveling in general, Arizona is the place to be.  The weather is always great and my clients are possibly some of the most amazing people you will ever meet.  Which brings me to the Chamberlain family.  They are SOOO much fun and possibly the nicest and most generous families I have ever met. On to some pictures…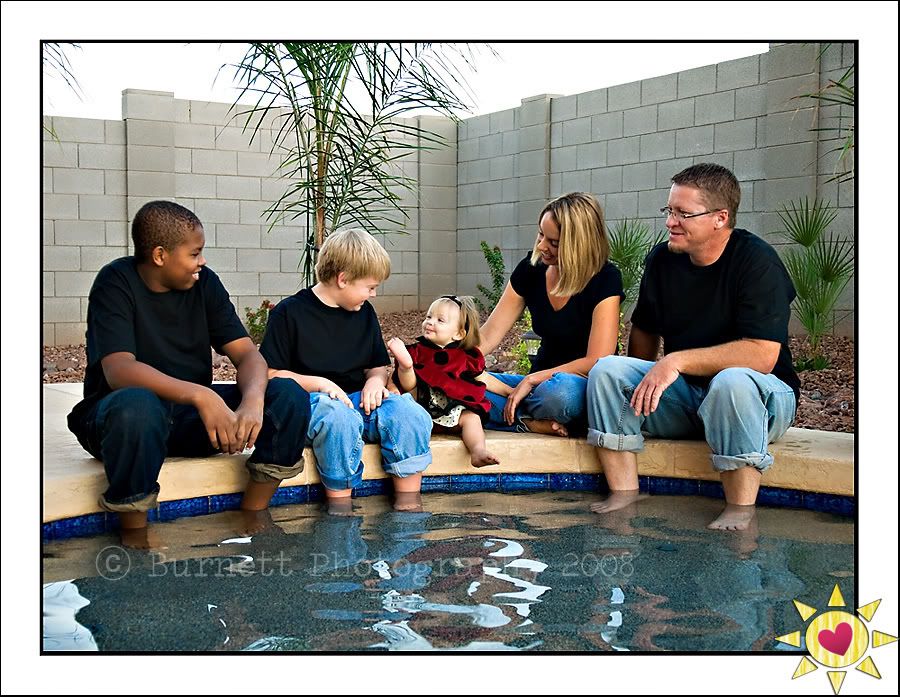 I actually forced them to take a "couples" shot.  They just didn't realize it's because I was planning to slip it over the old one where they have 80's hair!  Then after I thought about it, I realized that the 80's hair shows that these two have been together for a LONG time and that is an achievement in itself.  So we'll leave the 80's hair picture not only because it gives me a big smile (and a small giggle), but it also reminds me that these guys have been in love FOREVER!!!
Can you guess who was done with my camera???  I think this is a toddler protest.  🙂
Someone is a Daddy's girl!