This weekend I met Kelly and Richard for the first time and they are absolutely adorable in every way. They are getting married in Florida in May, but they met here at Auburn University.  I have to give my new friend Rich some credit for sticking it out with us girls and taking more pictures today than he has in his entire life… At least that's how he felt!  🙂  I think I made him nervous at first, but he warmed up quickly. And then there's Kelly who is simply stunning and couldn't take a bad picture if she tried!
I have to start out with one of my favorite images.. maybe favorite EVER… How gorgeous is Kelly?!?!?!
And Rich…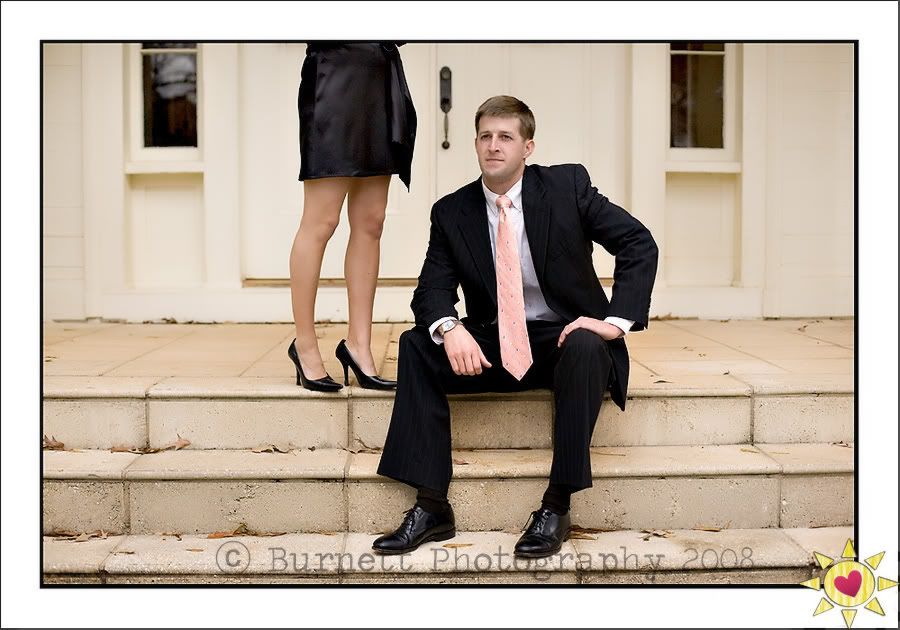 This is an old church where the men and women used to enter through separate doors…
These boots were made for walkin'…
I really LOVE this one too…
This was taken inside an amazing Antebellum home in Opelika.
And what Auburn engagement session would be complete without a Samford Hall picture?!?!